Mar. 05, 2021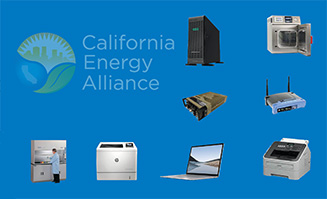 UC Irvine's CalPlug and its partners, the California Energy Alliance and the California Lighting Technology Center at UC Davis, are pleased to announce that the California Energy Commission has awarded the team $997,000 in funding to identify, test and recommend commercial and residential plug loads that present the best opportunity for energy savings as part of future energy codes and appliance standards.
To achieve this goal, the project team will:
Identify non-covered plug load devices with the most potential to positively impact future energy and load management codes and standards,
Develop appliance test standards, as needed, to quantify device performance,
Test selected devices to accurately determine energy use and related performance characteristics in varying operating modes,
Model the energy impacts of potential plug load measures to determine statewide savings and related impacts, and
Provide plug load codes and standards recommendations, including recommended test methods.
CalPlug looks forward to collaborating with the project team to advance innovative solutions to reduce California's plug load energy use and demand.
More information is available in California Energy Alliance's press release.